Inspired by the original micropub craze in Kent, three entrepreneurial Londoners decide to open their very own micropub and revitalise their high streets through a love of real ale, conversation and community spirit.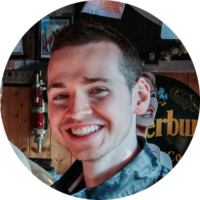 Syd Heather
Syd is an award-winning filmmaker from Greater London and Kent who works in both scripted and factual projects.
His producing portfolio includes a wide range of genre shorts that have screened at international festivals, including Bafta longlisted short Gypsy's Kiss starring Bafta winner Gemma Jones, and Have We Met Before?, a short docudrama which was commissioned by the BBC & BFI for Born Digital to celebrate the 30th anniversary of the internet.
Outside of film and TV, he has produced recruitment videos for universities, digital content for the NHS and branded promos for Confused.com, Dirtybit Gaming and Hasbro.
He is currently a member of Directors UK and the Bafta Crew x BFI Network programme.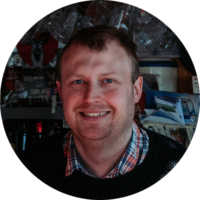 Daniel Eycott
Daniel is an award winning filmmaker and content creator, directing and producing under his production company Pixelform Studios.
Daniel has directed content for brands such as Mothercare / Early Learning Centre, Dulux & the NHS as well creating content for educational and commercial sectors including Canterbury Christ Church & Southampton Solent Universities, Orbit Housing & Greater London Authority.
Whilst balancing work as a company director and a parent to a toddler, Dan enjoys creating is own content as well as helping his network on passion projects too. His work has shown on TV, online & festivals in the UK, USA & Chile.
Dan recently helped set up The Content Creatives, a digital storytelling academy for young people that offers training and London Living Wage paid work to students or school leavers on company projects.
He also runs the Youth Citizen Service a social media platform which produces free educational videos to help young people in these challenging times.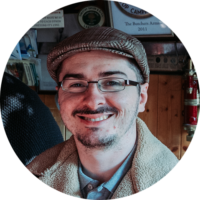 James Coyne
A bit of a late bloomer to the film industry, James previously worked as a painter/decorator and fishmonger before becoming a filmmaker.
With an interest in the visuals and making sure things run smoothly, he has amassed credits in both production and camera departments on a range of short films, TV and independent features such as Redcon-1 from Epic Pictures and The Rizen & The Facility from Lost Eye Entertainment.
Written, Produced and Directed by
Syd Heather & Daniel Eycott & James Coyne
Edited by
Alex Harffey
Original Music Composed by
Claire Batchelor
Sound Design & Mix by
Callum Donaldson
Grading by
Nevan Carey
Executive Producers
Martyn Hillier
Stuart Hurst
Mitchell Speers
Caroline Howard
Bob Knowles
Paul Herbert
Alex McGregor
Terry Martyn
Associate Producers
Peter Crellen
Andrew Eycott
Charlie Rawlings
Marie Rawlings
Camera Operators
Marcus Albertsen
Jack Ayers
George Dupays
Joseph Ferreira Campos
Arran Green
Kamil Iwanowicz
John Macdonald
Thomas Parker
Daniel Salter
Chris Williamson
Original Titles & Graphics by
Amanda Brent
Sound Recording by
Daniel Eycott
Project Manager
Amy Eycott
Original Poster Design by
James Shannon
Starring
Martyn Hillier
Lucy Do
Trevor Puddifoot
Richard Reeve
Ray Hurley
Liz Twort
Chris Williamson
Bob Knowles
Caroline Sheldon
Marie Rawlings
Charlie Rawlings
Contributors
David Catterall
Ian Goodban
Dean Cartwright
Toby Simmons
Jaega Wise
Bryan Spooner
Patsy Ranger
Nigel Ranger
J Mark Dodds
Ignazio Cabras
Colin Mitchell
Jeffrey Waller
Ken Smith
Sujal Zaveri
Mike McClean
Chris Wright
Sharon Bamborough
Rev. Philip Wright
Dorris Jiagge
Werner Neumann
Gary O'Hara
Robert Jackson
Neil King
David Holland
Nicola Holland
Mike Wren
Mark Yarnell
Paul Nock
Richard West
Chris Tickner
Darryl Chamberlain
Sam Nundy
Phil Brennan
Bob Gates
Matthew Peacock
Archive
Pond 5
Videoblocks
Enfield Independent
The Francis Frith Collection
The Micropub Guide by Duncan Petersen Publishing
Philafrenzy (via Wikipedia Creative Commons)
Christine Matthew (via Geograph)
The Morning Advertiser
Kent News
Katy McGilvray
Martyn Hillier
Lucy Do
Trevor Puddifoot
Richard Reeve
Mike McClean
Helen Trevisiol
Very Special Thanks
Trevor Claringbold
Abigail Payne
Matt Mitchell
Clare Pearce
Nigel Dobson
Ben Rowley
Eddie McMillan
Ken Fox
Adam Farrington
Ray Hurley
Daniel Smith
Ricky Cheal
Carol Heather & Steven Heather
Andrew Eycott & Bev Eycott
Teresa Coyne & William Coyne
Canterbury Christ Church University
Alexa Waugh
Mike Chamberlain
Will Webb
George Magner
Oliver Mason
Hansel Rodrigues
Philip Hardy
Darren Rapier
Will Kenning
Ami Ferreira
Adrian Mani
Alma Andreescu
Ben Trebilcook
Jamie Parker
John Finch
Gsus Lopez
Rhys Jones
Tamas Laczko
Fernando Pinheiro
Greta Čašaitė
Stephen Russell
Jon & Sarah Silley
Indiegogo Backers
Lauren Wiggins
Julie Arnold
Ray Hurley
Gemma Finch
Simon Harris
Graham Jackson
Paul Murphy
Melvyn Durant
Debbie Lane
Michael Kennedy
Gerald Fisher
Richard Pasola
Rob Payne
Dennis McDonald
Sam Keehn
Steven Bristow
Paul Nicholls
Jenilee Graham
Michael J Duke
Darryl Butcher
Liza Maxim
Joanne Roose
Ami Ferreira
Mike Goldwater
Chris Richardson
Matt Mitchell
Vince Raison
Richard Reeve
Ken Wildon
Diana Harffey
Old Bay Alehouse
Chris Wigglesworth
Rob Smethurst
Simon Gibbons
Ben Hart
James Andrew Bell
Pauline Abbott
Simon Van Parijs
Neale Huelin
Helen Furness
Matt Allen
George Baker
Ken Fox
Jane Sharpe
Sarah Langrish-Smith
Jayne Hengler
Philip Hardy
Murray Heather
Charles Bevan
Alma Andreescu
Lucy Do
David Homer
Abigail Head
Lorenzo Levrini
Paul Hughes
George Bevan
Lisa Gifford
David Frias-Robles
Richard O'Brien
Graeme Keegan
Billy Wright
CSW1988
Andy & Clare
Liz Twort & Mark Twort
Daniel Scotcher & Hayley Scotcher
Stephen Ryan & Leah Ryan
David Holland & Nicola Holland
A PIXELFORM STUDIOS PRODUCTION 
© Pixelform Studios & Syd Heather & Daniel Eycott & James Coyne MMXX