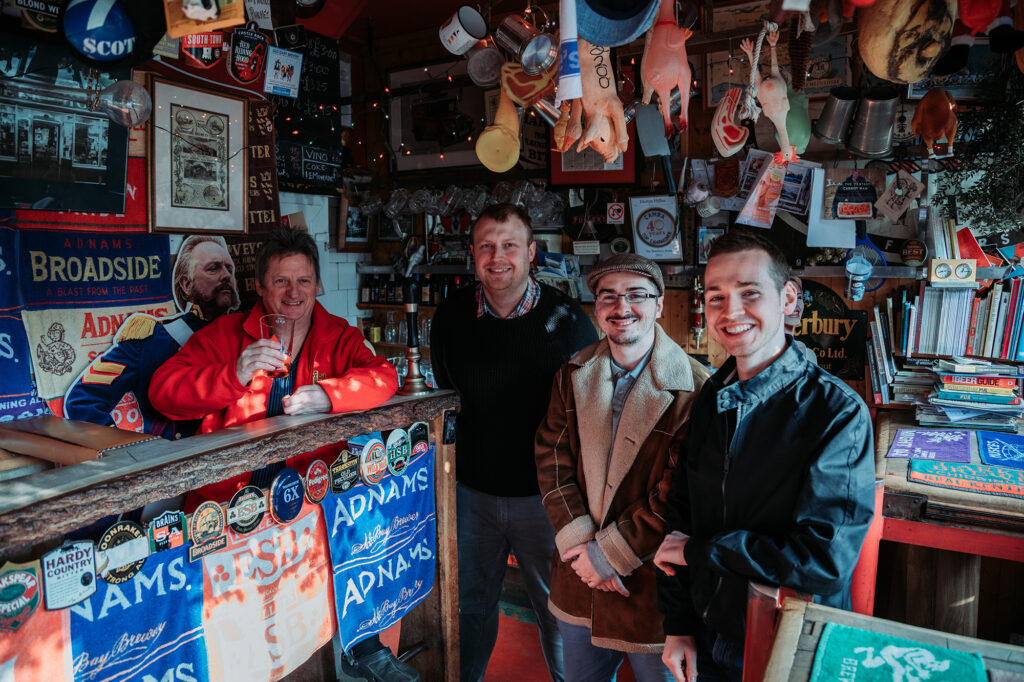 As is often the way of filmmaking, this film entered our lives by accident after a passing conversation between us all on the set of another project. When discussing our plans for the evening, James casually mentioned he was going to a micropub in Welling (Bexley).
We'd never heard of a micropub before so the idea of a tiny pub instantly excited us.
We were instantly fascinated by these one-room pubs that reject technology, promote real conversation and focus on the best independent ales on offer. 
We loved the atmosphere, concept and community straight away. It was hard to believe how these tiny pubs were generally hidden in plain sight on the high street, converted from empty shop units as a cost saving measure.
From that single visit, the seed of an idea was planted in our minds.
None of us originally set out to make a feature but the concept grabbed us all immediately.
Not only is there a lot of entrepreneurial similarities between being a freelance filmmaker and the owner of a micropub (which I think created a shared affinity between us all over the years), I think it's safe to say we have all wanted to own our own pub at one point or another, and a micropub makes that dream an achievable reality.
However, that doesn't mean making this film was a walk in the park!
It's a cliche I know, but making this film together has truly been one giant learning curve.
From researching and building natural relationships with contributors, to balancing an ever-changing edit that must simultaneously please the dedicated micropub community and introduce the micropub concept to new audiences, we all definitely underestimated the switch from short form storytelling to longer form storytelling.
But that was the challenge we set ourselves. 
Making this film has been mentally, creatively and logistically draining at times, we always believed in the idea, loved the people and remained driven to share this amazing community with an audience. And although we filmed and completed most of the film before the covid-19 pandemic, in some ways, our light hearted film has already become more resonant in these uncertain times we live in.
Never has it been more important to come together, promote community spirit and support our pubs, micropubs and independent businesses as they try to look beyond the pandemic.
We're all super proud of what the three of us have achieved by setting out to complete this film with an equally small and dedicated team. Nothing will ever take that away from all of us. 
We really hope you enjoy the film and by the time the credits roll, you will instantly want to find your local micropub, or better yet, want to open your own one!
Cheers,
Syd, Dan and James